Investing Elevated Galena Real Estate Investment
We deliver exceptional results for our investors.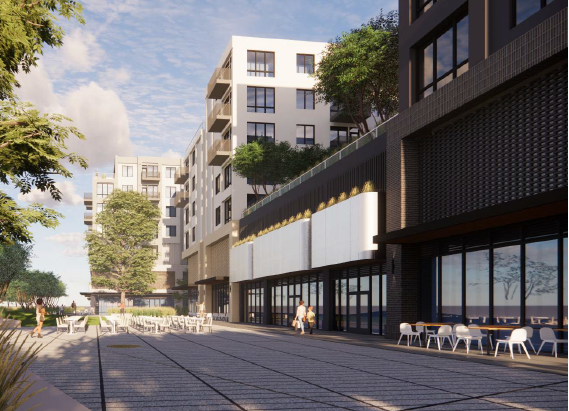 Opportunity Zone Real Estate
Real estate has proven to be one of the most vital sectors of any economy contributing to GDP while creating limitless job opportunities. The trick is taking your chances with authentic and promising real estate establishments. The ability to spot an opportunity zone real estate is a necessary skill required when dealing in this sector.
Galena Partners is one of the few trusted real estate brands. We help investors adequately manage their investments by investing your money in any available opportunity zone real estate through the Galena Opportunity Fund. We target environments in and around densely populated environments situated in the Intermountain and Pacific Northwest communities such as Boise, ID.
These areas often experience a high demand for suites, condominiums, apartments, and at Galena Partners, we are always one step ahead in terms of identifying opportunity zone real estate areas by investing in these lucrative locations.
What are the benefits when you partner with Galena?
You may ask yourself why anyone needs a real estate group such as Galena to make investment choices? Well, there are several reasons to invest in our Opportunity Fund, one of which is our experience spanning almost two decades in the real estate sector.
Over the years, we have partnered with multifamily as well as mixed-use new building projects in delivering the best opportunity zone real estate services.
Galena Partners are masters at spotting areas experiencing rapid growth in population. We embark on projects that may seem impossible to others without jeopardizing your investments.
Our risk management is second to none is the real estate sector, our partners enjoy zero regulatory design as well as construction risk. Residents of the environment under our investment plan are also well catered for thanks to our premium real estate services.
We like to inform our partners about the prospect of investing in the development of sustainable communities. This could prove to be a challenge when compared to just buildings, but the financial returns far outweigh the difficulties and worth every risk.
At Galena Partners, our opportunity zone real estate plans are strategically located in and around the Intermountain and Pacific Northwest areas due to the growing population of the communities.
These communities are also emerging business hubs and at Galena Partners, we swiftly move in to tap into this opportunity to help our investors get the best out of their investment. This is successfully executed through the Galena Opportunity Fund and investment in opportunity zone real estate locations.
We have a team of highly trained real estate strategists, coupled with decades of experience in this sector to deliver top-notch services to all our investors.
For investors looking to be part of a new project, you are welcome to invest in our Opportunity Fund. Partnership with Galena means friendship all the way, our joy is watching your money work for you while you take a back seat and let us handle all the technicalities.
Reach out to us today and get informed about some of the opportunity zone real estate locations you can invest in, this could be your best financial decision yet.