Investing Elevated Galena Real Estate Investment
We deliver exceptional results for our investors.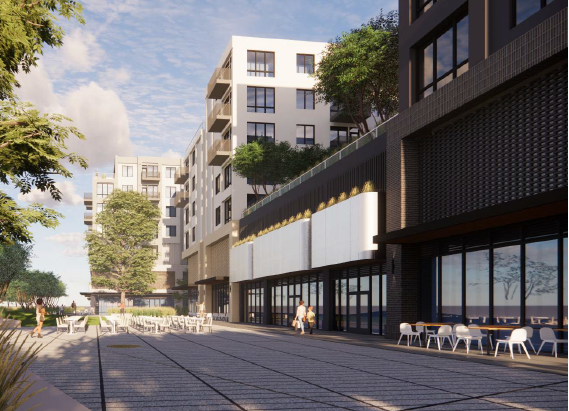 Apartments For Rent New Westminster
When you are looking for a beautiful, upscale apartment in a great location, look no further than The Beverly. We offer amazing options for apartments for rent in New Westminster. We have 150 rental units with plenty of amenities that make life easy and comfortable. Our property offers extensive views, and we have a convenient location.
What Amenities Are Available?
Our apartments for rent in New Westminster offer plenty of amenities. We have a genuine rooftop deck for gorgeous views, a wellness centre, a viewing lounge, and an outdoor living area with an indoor prep kitchen. Apartments feature generous decks, and plenty of glass so you can bring the natural environment into your home. We are a pet-friendly community so that you will enjoy life with your four-legged friends. Our sleek, modern apartments have in-suite laundry, stainless steel appliances, and are brand new. We have secure underground parking available.
The Ideal Location
Our apartments for rent in New Westminster are located in the middle of everything. We are within walking distance of two SkyTrain stations so you can quickly get around town. We have the perfect location so you can easily get to Metro Vancouver and the Frasier Valley. The Beverly community is only a 20-minute ride from downtown Vancouver. Our neighbourhood offers a biking infrastructure and car-sharing options. New Westminster is a walkable area, and there are plenty of places to go and things to do in and around our beautiful location. The scenery here is lovely, and many of our apartments have views of the river or mountains.
How to Choose the Best Apartment
You may have looked at dozens of apartments, so you may wonder what sets The Beverly apart from the others. We offer the best of every apartment you have viewed; all rolled into one convenient and gorgeous unit. Our apartments for rent in New Westminster provide you with everything you need for a happy and comfortable life. We are a non-smoking community. We offer fast on-site maintenance in case you ever have a problem in your home. We have bike storage and an area you can work on your bicycle. We have a keyless access security system and provide parcel lockers for your convenience.
Visit The Beverly
We encourage you to visit our apartments for rent in New Westminster. View our online gallery to see some of the many amenities we have. You may schedule a visit or stop by our show suite, which is located in the back of the building in Town House 1 and is open from noon to 6 pm Monday through Friday. You can search availability online or fill out the online form, and one of our representatives will reply quickly. We are happy to offer some of the best and most upscale apartment homes in the area. We may provide move-in specials from time to time, so be sure to visit the availability page of our website. Contact The Beverly when you are looking for a new, beautiful community to call home.